The stegosaurus was a herbivoer (plant eater) that was about 9 meters (27 feet) long, over 2.5 meters (10 feet) tall, and weighed 5 – 7 metric tons! That's as much as 4 or 5 cars! Stegosaurus is greek for "roof lizard" because of the plated on it's back. This dinosaur was discovered by Othniel Charles Marsh in 1877 and lived juring the Jurrasic period over 150 million years ago.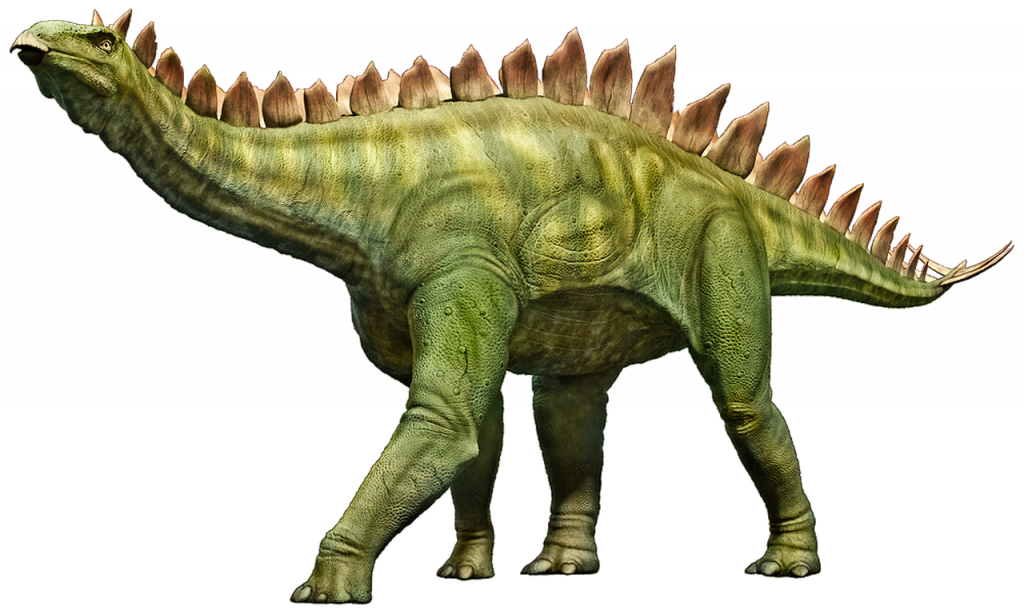 The stegosaurus had 17 plates on it's back called stutes, and were used for cooling and for display. Blood would flow into the plats turning them red, possibly to attract a mate, possibly to ward of predators, possibly both!
The stegosaurus had large spikes on it's tail. They are called "thagomizers" and were named after a comic strip by Gary Larson. In the comic strip they are called thagomizers "after the late Thag Simmons", a caveman. Of course, cavemen and the stegosaurus were not alive at the same time.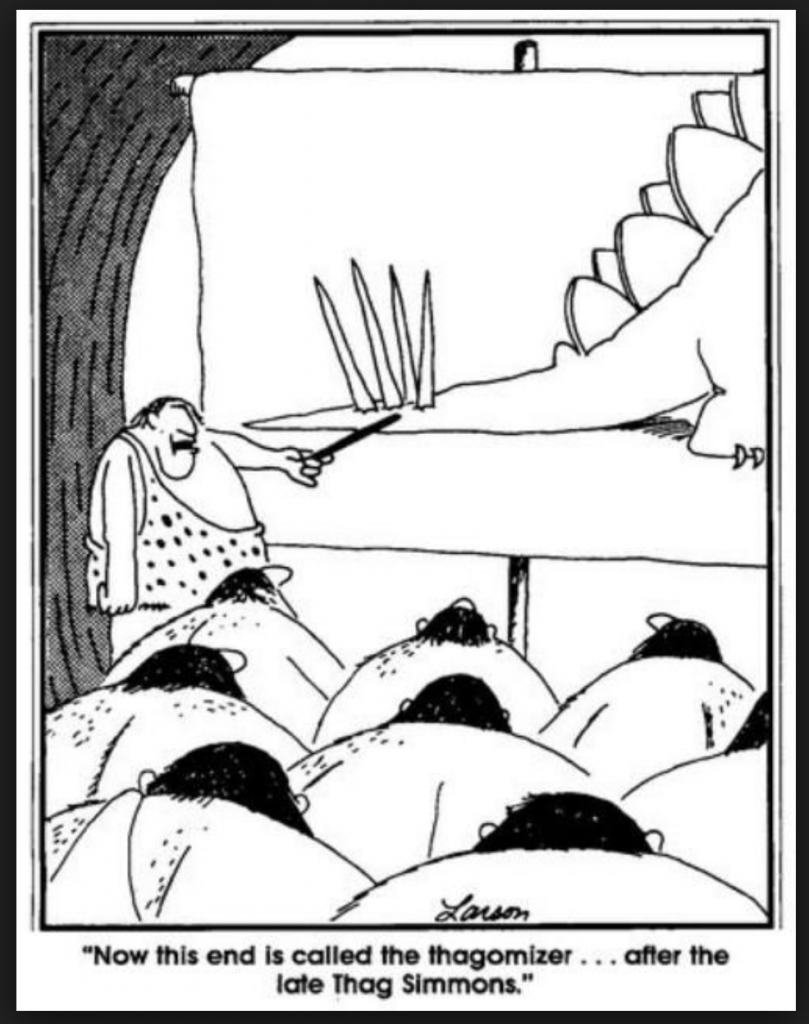 Do you have any questions or information about the stegosaurus? Please let us know, we'd love to hear from you!
Sources: